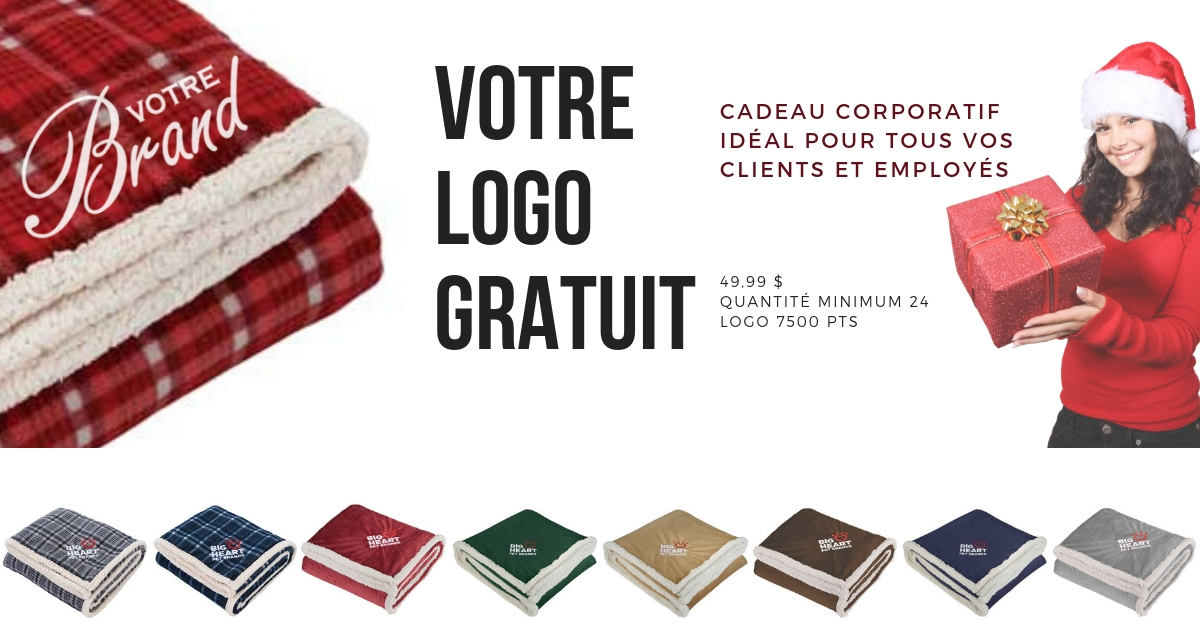 Couverture en polar doublée - Sherpa Blanckets # 4334
Dimension: 50 x 60 pouces
Grand choix de couleur à coordonner à votre logo
*** Pour plus de personnalisations et d'impact:
Ajoutez une courroie de velcro, + 2,50 $
Offrez une couverture dans une pochette de vinyle +3,50 $
Broderie du nom de votre client, ou employés + 6,00 $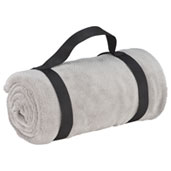 DECORATION
Nous offrons plusieurs technique de décoration, embossage, sérigraphie, gravure, etc... pour mettre en valeur votre branding et personnalisation.
Veuillez contacter notre service à la clientèle pour discuter des options disponibles infos@cadeauxtendance.com
Montage de logo en sus, les prix des montages de logo varient selon la méthode employée.
Quantité minimum : 24 Contactez-nous et obtenez un rabais à l'achat de plus de 100
(514) 887-9335 ou cliquez ici : infos@cadeauxtendance.com
+ faites nous parvenir votre logo par courriel et recevez gratuitement un échantillon virtuel: infos@cadeauxtendance.com
*********************************************************************************
Sherpa Blanket features a classic look with timeless style. Super soft and cozy, a perfect luxurious comfort.
Unfolded: 50 x 60 inches
Decoration:
We offer high-quality decorating methods. Each method has its own unique look, allowing you to choose the one that delivers the greatest impact for your brand. Set-up charges applicable.
Contact our customer service for more information about decoration methods and prices. infos@cadeauxtendance.com
Set-up charges applicable. Prices vary as per personalisation technique used.
Minimum quantity: 24
Contact our customer service rep for a rebate on a quantity of 100 and more.
(514) 887-9335 infos@cadeauxtendance.com
+ email us your logo and receive a free virtual sample : infos@cadeauxtendance.com